VolkerWessels TeamMate+ implementation
VolkerWessels is a leading international company that operates according to the 'think global, act local' principle. From its family-owned origins, the company has grown into a construction group that is known around the world. VolkerWessels is active in the Netherlands, Belgium, the United Kingdom, North America, and Germany, with around 17,000 employees spread across 120 local operating companies. VolkerWessels plays a key role in society with projects and services that contribute sustainably to the living environment. Building a better quality of life is VolkerWessels mission and what drives them. As a multi-branded Dutch construction company VolkerWessels has the means and possibilities to work on this ambitious goal. With all their companies they can create a fully functioning living environment, in constructive cooperation with clients, subcontractors, colleagues and end users; sustainable, innovative, and future-oriented.
In line with their mission corporate governance is high on the management agenda. This also is the case for a high-quality Internal Audit function. As part of their ambitions Internal Audit wants to work with a best practice Audit Management Solution (AMS) to improve audit quality, and to further support the audit team systematically and consistently along the whole audit process. Furthermore, Internal Audit is focused to automate the issue management process and to enable a digitised collaboration with the business. In search to realize their ambition Internal Audit initiated an AMS selection process and in the end TeamMate+ was selected. We from BR1GHT were asked to support VolkerWessels as their implementation partner.
This client experience is about our support and added value delivered during the selection and implementation process to get TeamMate+ live. A great achievement given the challenging context of the COVID-19 pandemic. Congratulations to the VolkerWessels Internal Audit team, with a great TeamMate+ implementation!
The Internal Audit team started the journey to select and implement their new integrated AMS and made a short list of possible vendors to present their solution.
Wolters Kluwer provided a tailored TeamMate demo that showed the team how TeamMate+ could operate for VolkerWessels Internal Audit. Since some Internal Audit team members already had experience with TeamMate, they directly paid a lot of attention to the configuration part. We supported with deep dive sessions to provide VolkerWessels with a detailed view on how their requirements could be supported. Based on their former experience and the match between their requirements versus the functionality Teammate+ offers, VolkerWessels selected TeamMate+ as their solution and BR1GHT as their implementation partner.
During the implementation VolkerWessels was supported by BR1GHT on the following topics:
In close co-operation we drafted an implementation plan to support the transformation and implementation process. The ambition was to align the VolkerWessels Internal Audit methodology and to strengthen the audit process quality by optimally using the TeamMate+ features.
How would an ideal TeamMate setup look like? We held interactive discussions to understand how TeamMate could best support VolkerWessels' way of working. We added value to this process by constantly reflecting and challenging the blueprint ideas.
During the implementation workshops, we tailored TeamMate to VolkerWessels' needs. Together with the VolkerWessels Internal Audit team a 'relaxed atmosphere' was created with 'room for creativity', considering the different possibilities.
As part of the pilot phase, VolkerWessels performed an in-depth analysis of the configuration to become convinced about the quality and the behaviour of the system. Although the set up was good to go, BR1GHT strongly recommended to do this pilot (UAT) so the Internal Audit team could test the design of TeamMate. Based on this, a few things were tweaked before go-live.
The final and last phases of the implementation were done during the Covid-19 pandemic. This challenged the whole team to work together from home and adapt to a new digital reality. We were able to have productive sessions and finalised the implementation 100% remotely, whilst successfully onboarding the whole VolkerWessels Internal Audit team.
VolkerWessels Internal Audit is live with TeamMate. However, this does not stop BR1GHT's involvement. We have planned two customer success sessions. The first will take place after the first quarter and another one after 6 months. In both sessions BR1GHT will evaluate VolkerWessels' working experience. This is BR1GHT's promise and commitment to continuously support VolkerWessels in utilising TeamMate to become the professional Internal Audit they are aiming for.
Being live with TeamMate+ is step one, as a next step VolkerWessels Internal audit is facing the challenge of the change management aspects as the Internal Audit team starts working with TeamMate as well as the business users (auditees) that collaborate through TeamMate. Also, the optimisation of TeamMate through a further integration of the Internal Audit day-to-day processes and how to smartly use TeamMate to generate audit reports, based on a front to end audit registration in TeamMate, is a challenge the team faces. We look forward in taking these next steps and support the team in this journey!
We are proud to work for VolkerWessels as they stand out in their market and like us build things that matter. The passionate working attitude combining practical solutions with high quality fits our way of working. Working together striving to achieve the set ambition and constantly reflect on yourself. During our journey, together we had lots of fun and challenging moments to get the most out of each other and TeamMate, and to improve the internal audit process.
We are especially proud on the easy going way of working and how we connected during our remote sessions. This will stay with us, especially given the challenging period of the Covid-19 pandemic, when working digital and sharing screens was the new best practice.
BR1GHT did very well in supporting VolkerWessels Internal Audit in the transformation and implementation process.
Frank van Dissel, Director Internal Audit
In the implementation phase we emphasised on "Less is More", aiming on keeping the TeamMate setup as simple as possible, but on the other hand seamlessly matching with the requirements of the audit team, auditees and stakeholders. BR1GHT added their value to this process by constantly reflecting and challenging our blueprint ideas and the 'to be made' implementation choices.
Sign with name and function of client.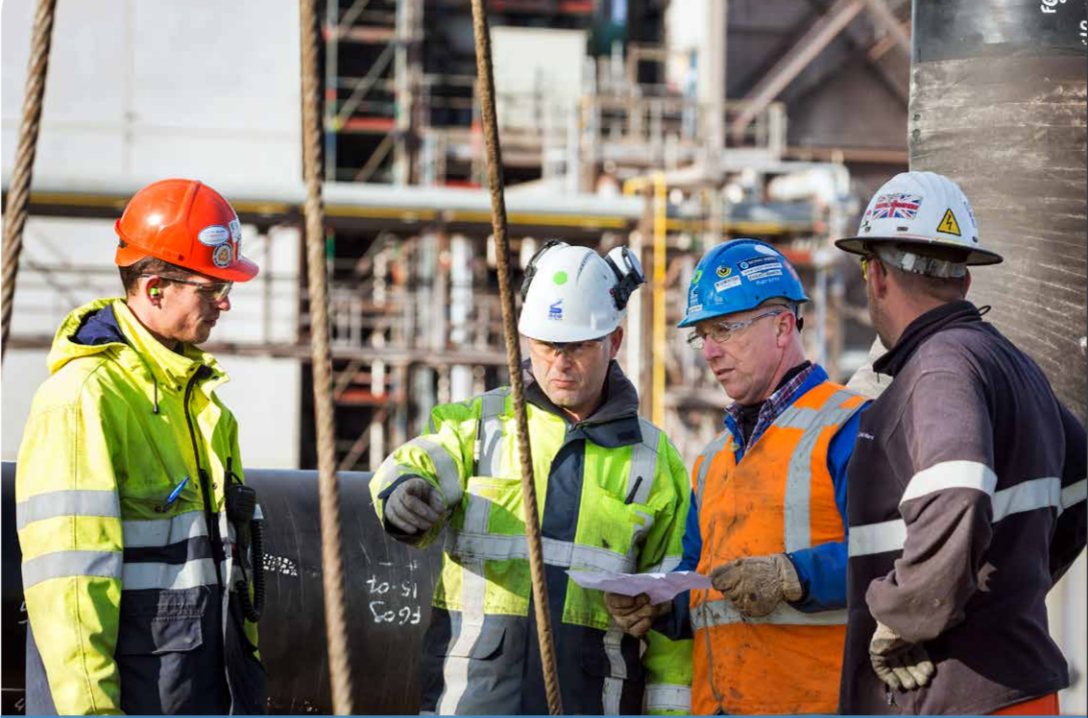 The whole process ran very smooth because of the relaxed atmosphere created by us and BR1GHT, the room for creativity and client experiences shared by BR1GHT.