Best practice technology, specialist consulting & managed services
Technology Solutions
Do you consider to acquire new software or do you need to redesign or optimise your current application landscape? Then we can support you! We select, implement, optimise, and integrate software solutions in all areas of governance & internal control. We do one-time implementations at a fixed price or offer a true partnership model to capture the maximum value out of technology investments. This includes standard maintenance & support contracts after 'going-live' or managed services out of our service centre in South-Africa. In short we provide:
application configuration / implementation,
optimisation of the usage of technology,
application security
technology integration (API-connectivity),
managed application services,
continuous technology improvement partnership.
Specialist Consulting
Our specialist consulting includes application consulting, as well as ad-interim, audit, and advisory services related to all governance areas (see next paragraph). These include:
Current 'as is' assessments defining issues and improvement potential.

Improvement towards best practice, using standards, maturity modelling, and proven methodologies delivered by high educated and very experienced specialists supported by state-of-the-art technology.

Embedding the new way-of-working via awareness initiatives, training and continuous improvements programs. For those clients who don't want to perform the activities themselves we provide managed services.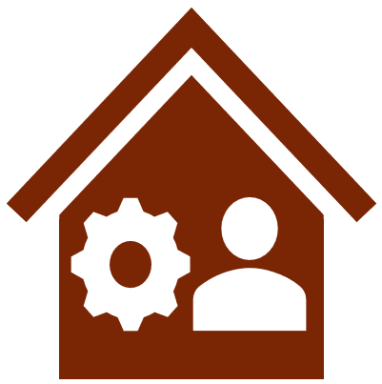 Managed Services
We provide specialist consulting + technology as a managed service out of our global service centres in Suriname and South-Africa. We provide hybrid models with a local client team (feet on the ground) in your region. We have two managed service models:
Co-sourcing. Our teams work seamlessly under our clients' direct management supervision, in their IT & quality systems with local representation & coordination (feet on the ground).
Full outsourcing. Full ownership of the activities according to the quality and performance requirements documented in a 'service level agreement'. 
COO & Finance (CFO & Controller)
1st line business & finance controls optimisation & automation
We help you to realise best practice controls effectiveness at the lowest cost.
We provide cloud-based continuous controls & transaction monitoring (CCM) over all applications and platforms as a managed service. Our specialist consulting consists of process controls improvement (any process from business, finance to tax and HR); all supported by state-of-the-art CCM software.
CIO & CISO
IT-governance, IT-controls & security
We help you to effectively control & secure your IT-environment, using best practice technology.
We provide SAP and other systems' security, authorisation management & identity & access management as a managed service out of South Africa. Our specialist consulting includes assess current situation, improve towards best practice (get clean) & embed (stay clean). We use and implement multiple technologies at our clients.
GRC function & CRO
2nd line GRC & Risk Management
We help you to add value to the business via state-of-the-art nett risk monitoring as part of the business (1st line).
We provide a GRC & Risk Management as a service together with governance risk management & compliance specialist consulting. We cover all risk areas, such as vendor, technology operation, financial, ESG and HSE. We help our clients to select & implement best practise software in these areas, including interfacing of risk, controls and issue (tracking).
CCO & COO
Compliance consulting and co-sourcing as a service with technology
We help you to realise best-in-class compliance, towards real-time monitoring, volutarily oversight and full transparency towards all stakeholders.
We provide Dutch and English speaking (banking) compliance as a service in a combination out of Suriname and (feet on the ground in) the Netherlands and in any territory. Our services including NYC, CDD, reporting, and so on. This together with compliance ad-interim and specialist consulting. We help our clients select, implement & optimise best practice compliance software.
CAE & Audit Committee
3rd line Internal Audit technology, high skilled audit specialists and co-sourcing
We help you to realising best practice 'agile' internal audits of the highest quality, providing independent and aligned assurance.
We provide co-sourcing & full outsourcing of the internal audit function. We support Internal Audit with specialist consulting to improve towards best practice and provide highly skilled and experienced specialist auditors in the areas of finance, IT, ESG, operations, and more. Our services include the selection and implementation of Audit Management Software.
External Audit (firms)
ISQM technology, audit specialists & repetitive compliance as a service
We help you to realising best practice, high quality & compliant financial audits and specialist assurance engagements.
We provide compliance & quality as a service towards External Auditfirms to help them realise effective and efficient audits. Our sepcialist consulting consists of a scaleable model for financial, IT and ESG auditors, including process mining & data analytics. We help audit firms to select and implement best practice ISQM-1 and ISQM-2 software, including standard frameworks.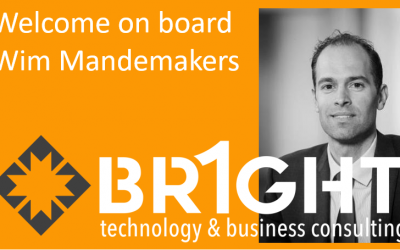 We are very happy to welcome Wim Mandemakers to the BR1GHT family. Wim started at PwC as a financial auditor and consultant in the GRC space. After 16 years, he continued his career at Atos as senior Director on large international technology transformation and GRC....
read more
How can we help you?
Let's start to say hello!
Please contact us if we made you curious.
If you would like to receive news or insights, please subscribe.
Thank you so much for you interest in us!