Sociale Verzekeringsbank TeamMate implementation
Everyone who has lived or worked in the Netherlands will almost certainly come into contact with the Sociale VerzekeringsBank (hereafter: SVB) sooner or later. They implement social insurance schemes, such as AOW pension, child benefit (AKW) and the personal care budget (PGB). SVB prevents and fights misuse by checking that SVB does not make payments to people who are not entitled to them. SVB is also involved in preparing and testing new schemes and regulations. They make sure these can be implemented smoothly and efficiently, for as little cost as possible. It is their task to advise the Dutch government on this.
SVB aim is to perform above and beyond expectations, to provide the best possible service to clients. They are constantly looking to improve the organisation, keep our computer systems up to date and our administration in order. They want to give people the opportunity to manage more of their affairs online. This makes it easier for people to view their data or claim a pension or benefit. But, if they need to investigate something for their clients, the same person will call you back.
In line with their purpose and mission also a high-quality internal audit function is high on the management agenda. As part of their ambitions they want to work with a best practice Audit Management Solution (AMS) to further support the audit team digitally, in particular with respect to electronic audit files and workflow management. Another very important ambition is compliance with professional standards. After a thorough selection process, TeamMate+ turned out to be the solution that best met SVB requirements and was selected. BR1GHT was asked as the implementation partner. This client experience is about our support and added value delivered during the selection and implementation process to get TeamMate+ live. A great achievement given the challenging that we started pre-COVID-19. Congratulations SVB Audit team, with a great TeamMate+ implementation and roll out!
Together with the Audit team, Jaap Roos, Irmgard Harkema and Matthijs Snel, started the journey to select and implement a new integrated AMS and made a short list of possible candidates to present their solution.
Wolters Kluwer provided a tailored TeamMate demo that showed the team the new look and feel of TeamMate+ and how TeamMate could operate for SVB audit. SVB was familiar with TeamMate because it is being used by many audit departments in the Netherlands, including audit functions of several other government agencies. Both TeamMate and BR1GHT were very helpful with demos, deep dives and pro-active responses during the procurement process.
Based on their former experience and alignment with the predefined requirements SVB selected TeamMate because it is able to support their audit process well. BR1GHT was recommended by Wolters Kluwer as implementation partner and selected by the SVB.
During the implementation SVB was supported by BR1GHT on the following topics:
In close co-operation we drafted an implementation plan to support the implementation of the desired features to facilitate the audit process. The ambition was to optimally use the TeamMate features aligned with the SVB Audit methodology to digitise the audit process.
How would an ideal TeamMate setup look like? We held interactive discussions with SVB to understand how TeamMate could best support their way of working. Br1ght provided very valuable assistance with respect to the implementation. Especially around, how audit departments work, ideas to further improve our methods and helped to solve difficulties quickly.
During the implementation workshops, we tailored TeamMate to SVB's needs. Together with the SVB audit team we held constructive and passionate discussions, that helped to improve quality and to comply with professional standards.
SVB selected the TeamMate Cloud solution. Wolters Kluwer supported SVB through portals for the security setup to be done by the IT team in line with their requirements and needs.
Also SVB implemented TeamMate Analytics and we delivered a tailored workshop in a COVID-19 proof format so the key Analytics Audit members were taught how to use this integrated solution as part of TeamMate+ as an easy to use add-in through MS Excel.
The final and last phases of the implementation were done in the midst of the Covid-19 pandemic. This challenged the whole team to work together from home and adapt to a new digital reality. We all were able to have strong sessions and finalised the implementation 100% remotely. After which the SVB audit team successfully rolled out, the whole SVB audit team.
SVB Audit is live with TeamMate+! However, this does not stop BR1GHT involvement yet. Together, we have planned two customer success sessions. The first session will take place after the first quarter and another one after a half-year. In both sessions BR1GHT will evaluate SVB working experience with TeamMate.
This is BR1GHT promise and commitment to continuously support SVB in utilising TeamMate to become the compliant Internal Audit you are aiming for. We look forward in taking the next steps in this journey!
We are proud to work for SVB as they play an important role in the Dutch society around social insurance schemes and prevention of misuse thereof. The thorough working attitude and eye for compliance fits our way of working. Working together, challenging each other how to achieve the desired compliance and seeking for improvement opportunities. During our journey, together we had lots of fun to get the most out of each other and TeamMate and set the bar for the digitised audit process.
We are especially proud on how we also connected during our remote sessions. This will stay with us, especially given the challenging period of the Covid-19 pandemic, when working digital and sharing screens was the new best practice.
Br1ght provided very valuable assistance with respect to the implementation and had good ideas to further improve our audit methods.
Jaap Roos, IT-auditor at SSC-ICT
They know the software well; they understand how audit departments work and helped us to solve difficulties quickly. TeamMate supports our audit process well. In addition, it helps us to improve quality and to comply with professional standards.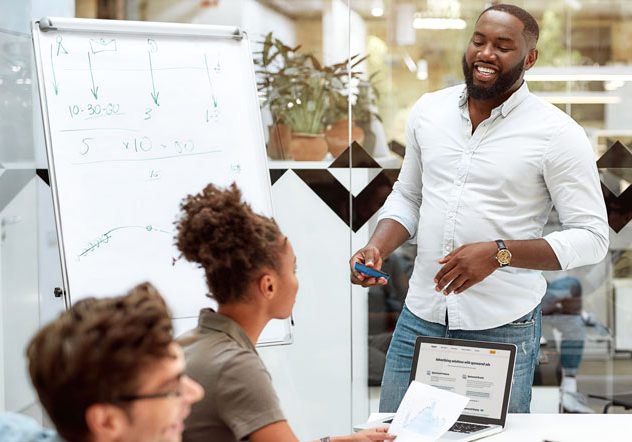 The BR1GHT team helped us very well with the set-up and the implementation of TeamMate+ aligned with our requirements.