Jumbo TeamMate+ implementation
Jumbo is a supermarket chain in The Netherlands with affiliates in Belgium. It is part of the privately owned Van Eerd Group. Van Eerd was originally a grocery wholesale company, established in 1921 and Jumbo now has grown to the second largest supermarket chain in The Netherlands. Internal control and audit is high on the Jumbo agenda and they wanted to take next steps in further professionalising the Internal Audit department. Their ambition was to have a best practice Audit Management Solution (AMS) to improve audit quality, and to further structure and formalise the audit process. Another important ambition to realise was an all comprehensive issue tracking process to keep better track of reported issues and the follow-up by the business. After a thorough selection process, TeamMate+ was selected and BR1GHT was asked as the implementation partner. This client experience is about our support and added value delivered during the selection and implementation process to get TeamMate+ live. A great achievement given the challenging context of the COVID-10 pandemic. Congratulations Jumbo Internal Audit team. Job well done!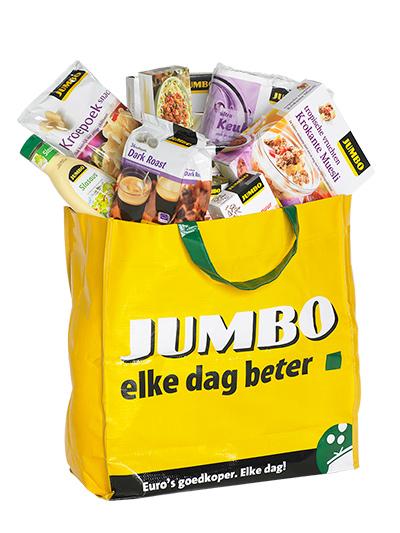 Together with the Internal Audit team, Joost van Beijsterveld, IT auditor, started on a journey to select and implement a new integrated AMS and made a long and short list of possible candidates to present their solution. WoltersKluwers leading AMS was on the list and as their implementation partner for The Netherlands regions, BR1GHT was asked to present the solution. We executed a tailored demo and deep dive session to provide Jumbo with a detailed view how their wishes and demands where supported. We showed the look and feel of how TeamMate works and how it could support the internal audit ambitions now and in the future. From all the possible audit management solutions, TeamMate suited best and BR1GHT was selected as Jumbo's  implementation partner.
During the implementation Jumbo was supported by BR1GHT on the following topics:
In close co-operation we drafted an implementation plan to achieve a go-live within 3 months from the start of the project. The ambition was to optimally use the TeamMate features aligned with the Jumbo Internal Audit methodology and focus on options to strengthened the audit  process quality.
How would an ideal TeamMate setup look like? We held interactive discussions with Jumboto understand the methodology and preferred way of working. BR1GHT added valuable insights and opportunities for new ways of approaching audits and fresh views on how that could be achieved by using TeamMate.
During the implementation workshops, we challenged each other about the application and tailored TeamMate to Jumbo's needs. BR1GHT's support consisted of configuring TeamMate and encouraging Jumbo to 'do it themselves' and actually start to work with TeamMate as soon as possible during the configuration process. This accelerates the acceptance process and results in a better implementation with more fun.
Implementing a solution such as TeamMate is not only about configuration. We spent significant time together on getting insights on how to utilise dashboards, reports and available visualisations for both the Internal Audit team and Jumbo management and stakeholders.
Jumbo selected the TeamMate Cloud solution. WoltersKluwer supported Jumbo through portals for the security setup to be done by the Jumbo IT team in line with their requirements and needs.
As part of the pilot and deployment phase, BR1GHT supported Jumbo in itsfirst steps into TeamMate and guided Jumbo through the internal audit cycle and the options available to work with TeamMate. They ensured that all the steps were followed as planned, they assessed feedback and together made refinements before go-live.
The final and last phases of the implementation were done in the mids of the Covid-19 pandemic. This challenged the whole team to work together from home and adapt to a new digital reality. We all were able to have strong sessions and finalise the implementation 100% remotely.
Jumbo Internal Audit is now live with TeamMate. However, this does not stop BR1GHT's involvement yet. Together, we have planned two customer success sessions. The first session will take place after the first quarter and another one after a half-year. In both sessions BR1GHT will evaluate Jumbo's experience working with TeamMate.
This is BR1GHT's promise and commitment to continuously support Jumbo in utilising TeamMate to the fullest and helping you in further professionalising the Internal Audit department you are aiming for. Jumbo, we look forward to a long and meaningful working relation together!
We are proud to work for Jumbo as they stand out in their market and like us have an attitude to get things done. The Jumbo way of working fits our way of working. Working together striving to achieve the best results and stretch yourself to the max. During our journey, together with Jumbo's ambitious Internal Audit department we had lots of fun and challenging moments to get the most out of each other and TeamMate and to improve the internal audit process.

We are especially proud on the easy going way of working and how the Jumbo team welcomed us. The pragmatic though professional way of working will stay with us, especially given the challenging period of the Covid-19 pandemic, when working digital and sharing screens was the new best practice. Covid-19 did not impact the timely go-live ambition which we promised to realise.
We enjoyed working with BR1GHT. They are accessible, flexible and adapt to your pace; reaching the goal together
BR1GHT helped us from the start to go-live and committed to their planning. When needed BR1GHT was available for questions and additional meetings and we really appreciate the flexibility! They adapted to our pace of implementing the solution, but to keep the project running and our acceptation smooth, they gave us specific tasks to complete before a next session or stage. Rob was very eager to help us improve our audit process and kept challenging us throughout the whole implementation.

BR1GHT is a pleasant and flexible partner who challenges the choices you make and to use TeamMate in the best possible way for your organisation.