News per business function
News per technology or digital driver
News per region / country
News per industry / sector
WELL DONE NS! CONGRATULATIONS. During the last few months we, the Internal Audit team of The Dutch National Railway ('Nederlandse Spoorwegen') together with the department Application Support, have worked hard to implement the newest version of the world class Audit Management System TeamMate+....
read more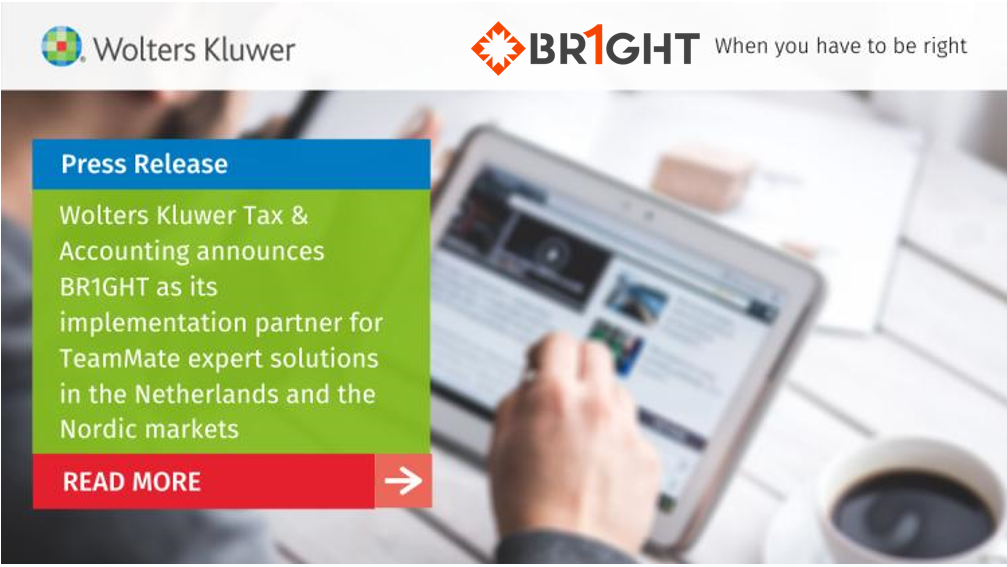 June 17, 2020 08:00 AM Eastern Daylight Time NEW YORK--(BUSINESS WIRE)--Wolters Kluwer Tax & Accounting announced today that BR1GHT has been named as its implementation partner for the TeamMate global expert solutions in the Netherlands and the Nordics. The agreement enables BR1GHT to provide...
read more
We are proud to welcome Linda Lundin to the BR1GHT family. Linda was born in Sweden, but just recently moved to The Netherlands. She started her career as a lawyer before she...
read more